Her Own Bizz is a community for like-minded female entrepreneurs who want to feel inspired, network, and collaborate. We support each other because we know there's plenty of success to go around and that we're stronger together – in business and everyday life.
At Her Own Bizz, we highlight you and your bizz. We are constantly building a network of incredible women who are following their passions and doing what it takes to create their best lives. We are all working on ourselves and our bizz, so why do it alone?
When you join Her Own Bizz, you'll find the inspiration that sparks your creativity, the motivation to put in the hours necessary, and the resources to make it easier to build the bizz you strive for.
Hi there, my name is Arianna Mast. I'm the CEO of Akross Media, a full-service graphic design and website development company.
Creativity sets my soul on fire and my passion for designing has always been a part of me. Color palettes, typography, and the small design details that complete the bigger picture have always fascinated me. Following my intuition, I started freelancing as a graphic designer and web developer in 2012 and absolutely fell in love with the creative process. I have worked with businesses of all different sizes and industries – from startups, to personal brands, to corporate companies. There's so much magic in developing a brand from the ground up and seeing that come to life.
I launched Her Own Bizz because I know the importance of a positive attitude and how a little reminder that if you continue to push, you can achieve results bigger than you can imagine – and that's a beautiful thing.
Interested in working with Akross Media on your next project? Contact us here.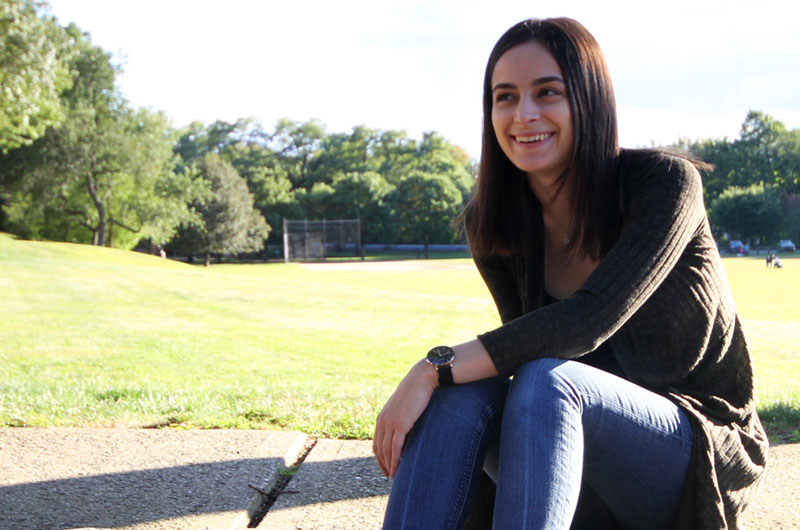 I enjoy the motivational posts on the feed & it helps me with a positive mindset
HOB's Instagram posts encourage me to have a positive mindset
I love the positivity mindset and the type of content I can constantly share